Pacific Grove High School


Class Of 1968


Not a member?
JOIN HERE
Find and click on your name.

MISSING 68'ERS
Know the email address of a missing 68'er? Click here to contact them!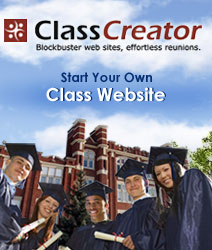 PLEASE, BE SURE YOU CLICK ON THE MEET & GREET, BUTTERFLY PARADE, SATURDAY DINNER SURVEY BARS ABOVE.
I will add a reservation form for all the events before the end of July.
OCTOBER 5, 6, 7, 2018
pghsclassof1968@gmail.com
Friday night will be a meet & greet. October 5
Monarch Pub, PG 6-9 p.m. $20 each
PLEASE SIGN NEW SURVEY
[see above, Meet & Greet]
---
Saturday Butterfly Parade, PG 10 a.m. Robert Down School. As alumni to the parade we have been given permission to be in the parade. We are looking into a couple of trucks or a flat bed depending on how many sign up.
PLEASE SIGN NEW SURVEY
[see above, Butterfly Parade]
---
Saturday Night Dinner
PLEASE SIGN NEW SURVEY
[see above, Saturday dinner]
---
BBQ dinner 6-10:30 p.m. $68 per person
Menu: Tri-Tip, Chicken, Salad, Garlic Bread, Scalloped potatoes.
Catered by Grove Market, Charlie Higuera's store. (PGHS 1953)
PGHS Class of 1968 is providing beer, wine, soda, water, coffee.
BYO hard liquor.
6:00 to 7:00 drinks & Hors d'oeuvres
Dinner served 7 p.m.
Visitng, open mic, dancing to iPod 60's music to 10:30 p.m.
We have to be out of the center by 11:00 p.m.
---
Sunday will be a picnic at George Washington Park. 11:30 a.m.
BYO meat and a side dish to share.
---
Friday night location: 617 Lighthouse Ave
Saturday night location: 515 Junipero Ave
Sunday day location: George Washington Park
SPECIAL ANNOUCEMENT
Ruth (McKinney) Nye has made us a wonderful offer. She's putting together a slide presentation of the people who are coming to the reunion.
What we need from you:
3-4 pictures of you since you have been out of high school. Any kind of picture you would like. Perhaps a milestone (certain birthday, child born, becoming a grand parent). A selection from the past 50 years. You can email her <mckinneynye@gmail.com> or the class <pghsclassof1968.com> the pictures you want included. That's it!
If you have pictures but are not able to scan them you can mail them to her or I at:
Ruth Nye 16940 Delacroix, Reno, NV 89511
Joanie Hyler 1107 David Ave, Pacific Grove, CA 93950
We will scan them and return them to you ASAP.
This is a great idea and I hope those of you that are coming get on board.
SEPTEMBER 20th is the DEADLINE for us to recieve your pictures!
---
WE NEED YOU!!!!!!
Please, check out our web site with those classmates that are missing and those who have not signed up yet. The success of this will depend on all of us finding and encouraging classmates to join us in October 2018.
---
Here are the classmates on the reunion committee.
Larry Calhoun, Bill Gammons, Linda (Heldt) Paganetti, Joanie Hyler, Katie (Samora) Henden
Jeanne (Smithers) Osio, Jack Stutzman, Betsy (Urnes) Rosenthal, Lupe (Villapondo) Dosda